Limax.io is a game in which you have to devour your opponents in order to grow in size. You play as a small slug and eliminate your opponents with traps that you generate. What makes Limax different from other games of the same type is that size does not guarantee that people are stronger, even the smallest players can compete with the best thanks to a tactical game!
Strategy
In the world of Limax, you start as a slug and eat food orbs that appear naturally on the map or food dropped by players in order to gain mass and become a bigger slug. As you grow in size, you earn points. Your ultimate goal is to reach the top of the leaderboard and make sure other players know not to mess with your slug skills! In order to kill another player in this game, your acceleration track must be connected to their head, as only your track can kill, which means that it is possible to pass through other players' bodies, which can make for some great moves.
Different Color Theme
Limax.io offers you 4 different themes to vary the pleasure:
The candy theme to give you an appetite
The theme of ice cream, to refresh you a little,
The theme of the species to escape,
and the Halloween theme to get your adrenaline going!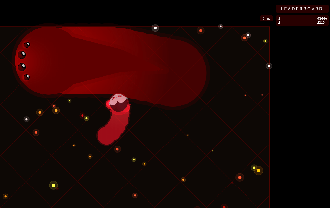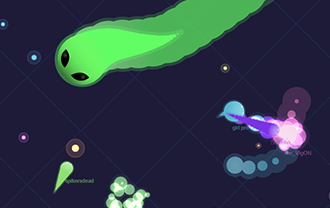 COMMANDS
Movement: Mouse
Boost: LEFT CLICK
If you like blob games, you might also like
Oib.io
. If you like fighting arena, then
Dogod.io
is made for you!