Oib.io is a micro gestion and strategy io game. Spawn, regroup and split your army to destroy the enemy army, do the best defense or the most strategic attack. Protect your queen and be the leader.
Rules
If the queen dies, you lose
Bigger units are slower than smaller
Units lose life with time
Queen loses life when she touches enemies
Bigger units and queen kill smallest unit by touching it
Units and Queen gain XP when they eat other units
Classes
Queen : The Balanced Class
Necromancer : Can reborn dead units but all units are weak
Warrior : All units are stronger but slower
Angel : Can heal units but all units are weak
Witch : Her spell damages all units around her but all unnits are wery weak
Flash : Very fast, but also very weak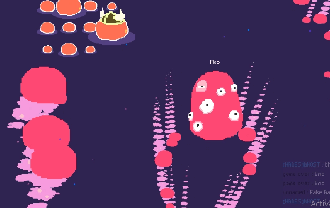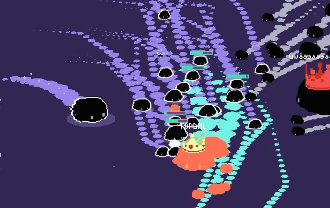 COMMANDS
Left click to select an unit
Left click + drag to select multiple units
Left click and ctrl to select or deselect unit
Space bar to select all units
Right click to move
WASD or arrow keys to move the camera
R to focus camera on your Queen
1 to spawn oibs
2 to combine selected oibs
3 to split selected oibs
4 to feed the selected oibs to main character
If you like blob games, you might also like
Limax.io
. If you like updgrades and classes, then
Taming.io
is made for you!