Tyran.io is a battle royale game with dinosaurs. Be the last tyran alive!
Hatch dinosaur eggs!
The great thing about this game is that you can find all kinds of dinosaur eggs in their nests. Steal them, keep them warm in your inventory and eventually a dinosaur will appear with unique features!
These dinosaurs are essential to win the royal battles, crush your enemies with a triceratops, devour them with a tyrannosaurus, bypass and bite your enemies furiously with the fast raptor. In short, use the insane power of these epic dinosaurs to destroy your enemies.
Tips
There are many tricks in tyran.io, but here are some of them:
Picks up an egg to hatch a dinosaur.
You can only ride on your own dinosaurs.
Finds a card by destroying items to open private doors (A and B)
You can find different levels of weapon : Common, Uncommon, Rare, Epic, Legendary, Mythic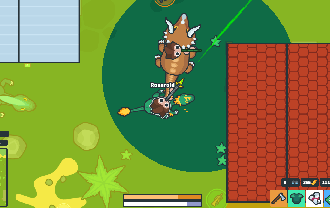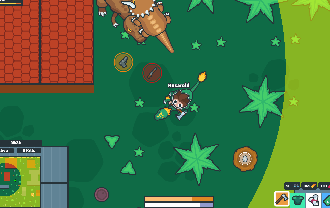 COMMANDS - You can change the commands on the Settings Button
Movement: W, A, S, D or Arrow keys
Shoot: Left click
Throw items: Right click
Interact: E
Reload: R
If you like to play shooter games, you might also like
Shootup.io
or
Craftnite.io